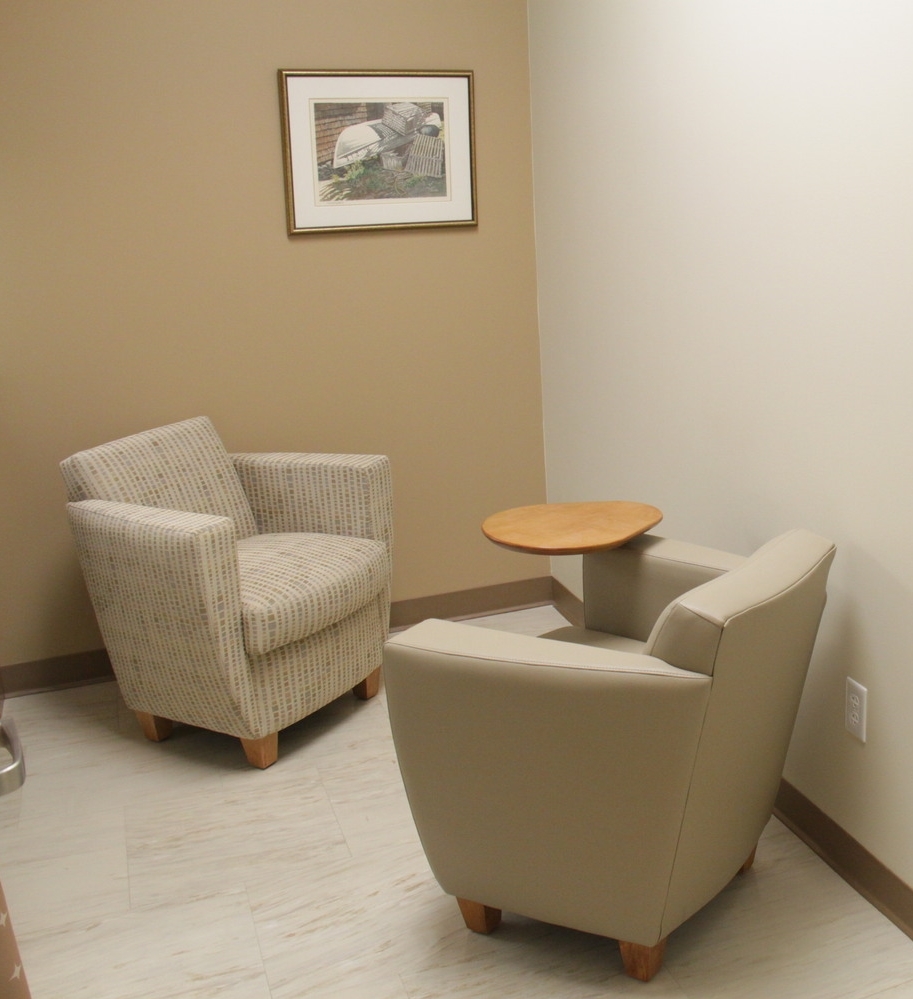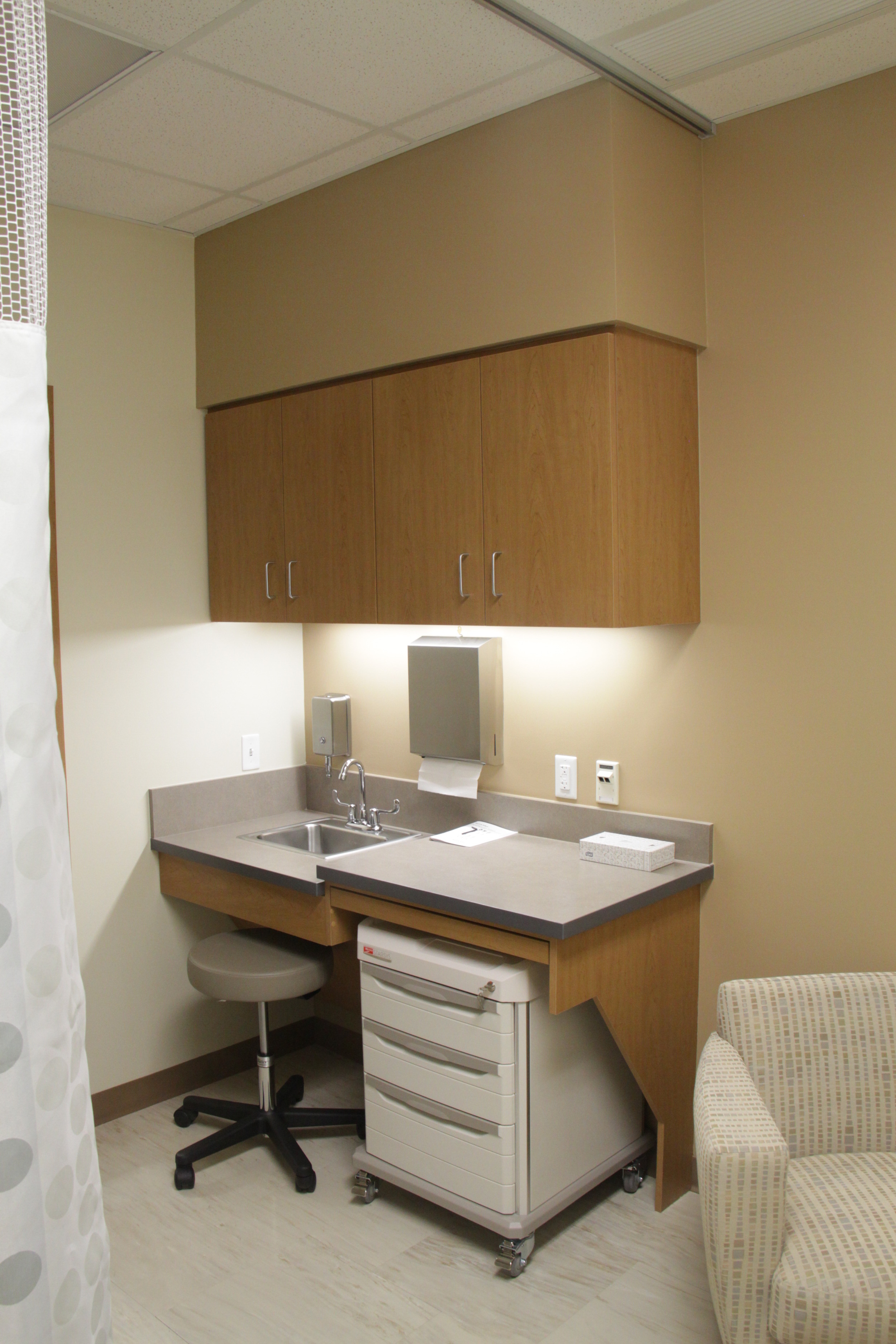 University of Central Florisa - Faculty Practice - Family Support Area
A hospitality feel for the space creates a welcoming experience.
Care Coordination
Care management and planning is a critical part of assuring a seamless healthcare experience. Spaces specifically designed for this function can reduce patient stress and confusion.
Welcoming Care Center
No glass separating the patients from the staff creates a much more receptive environment for patients.
Zoning the Exam Room
Create spaces that are comfortable and supportive through each stage of the exam.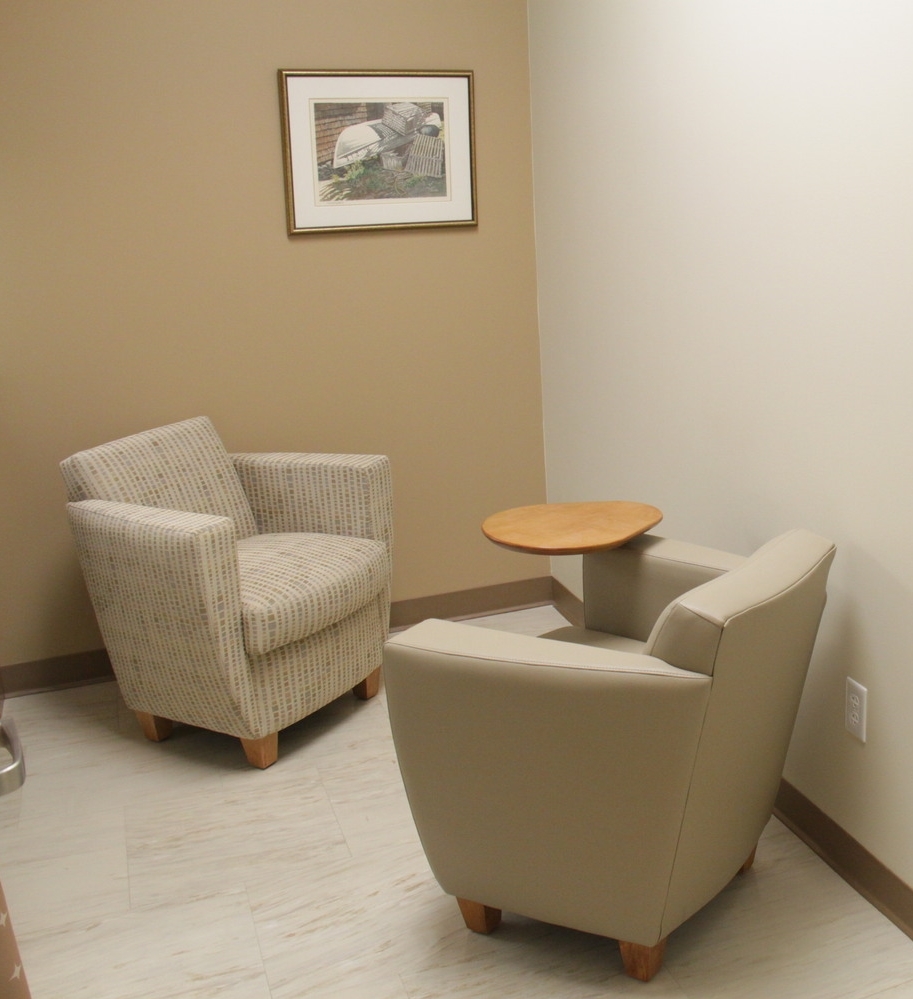 Enhance Patient Doctor Communication
Comfortable spaces that encourage an ongoing dialogue between patient and caregiver enhance opportunities for improved outcomes.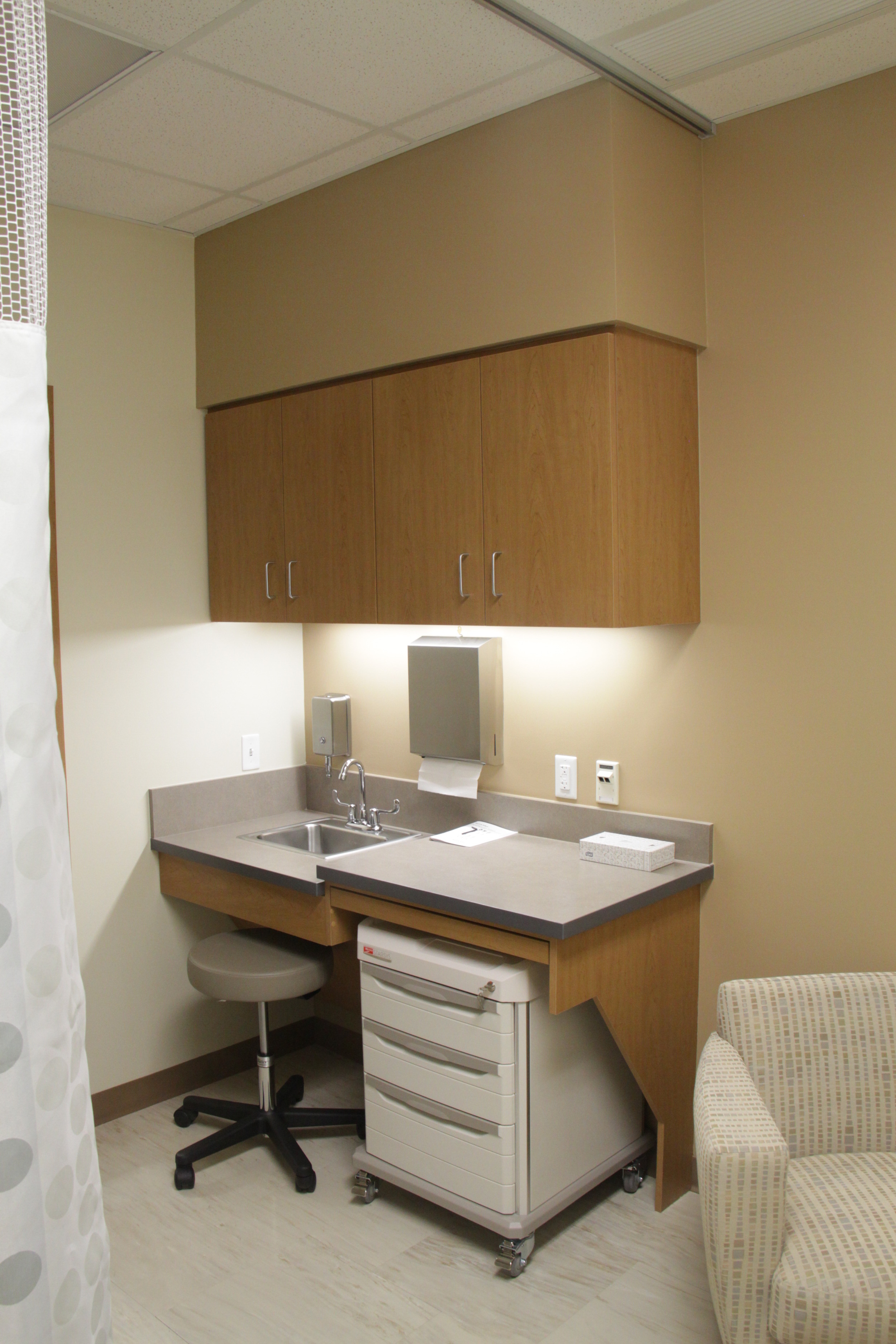 Exam and support space
Customized exam and support spaces similarly located in each exam room aid in flexible use and modular access to required supplies.
Attention to detail
Making the patient comfortable before during and after the exam contributes to an enhance patient experience.