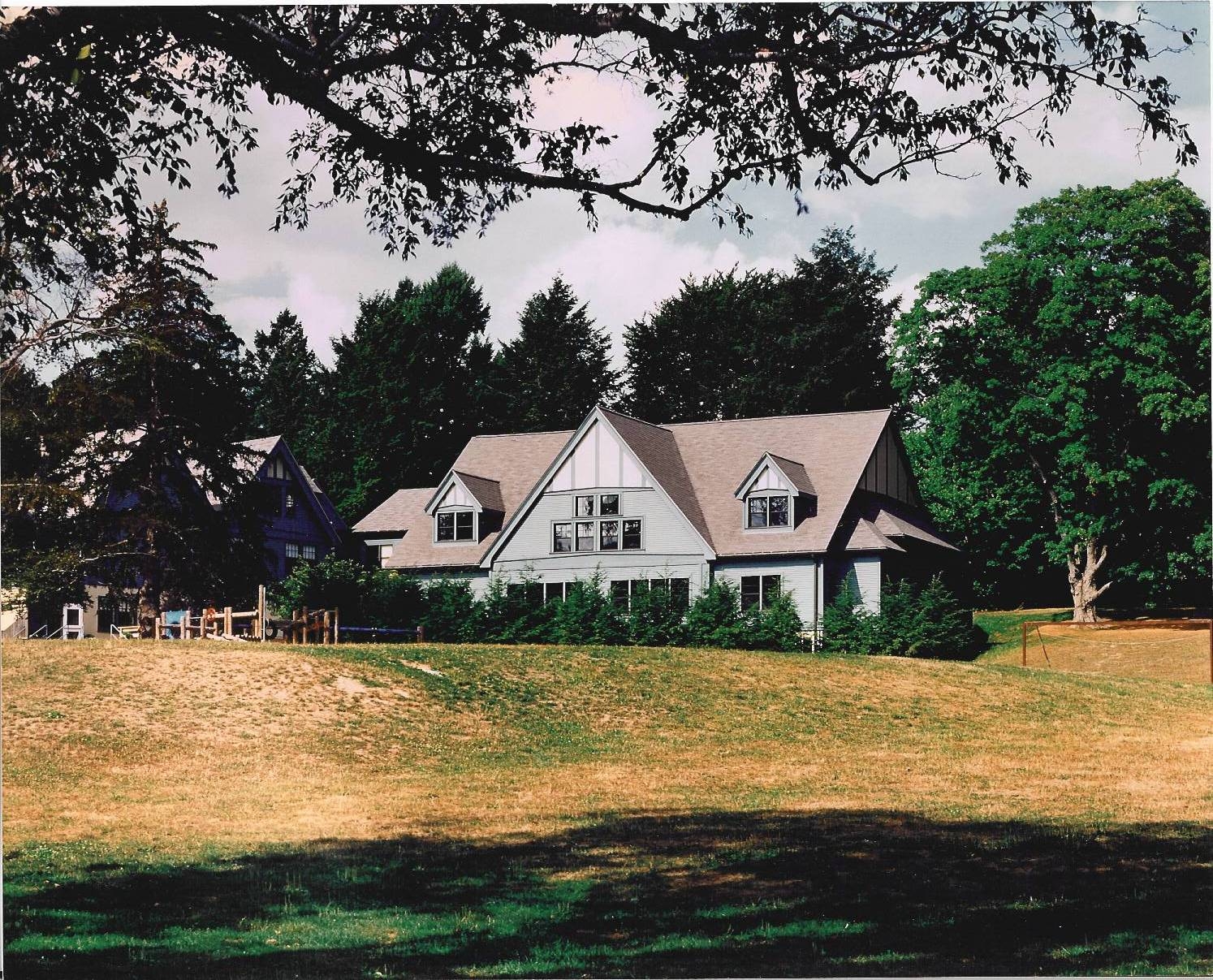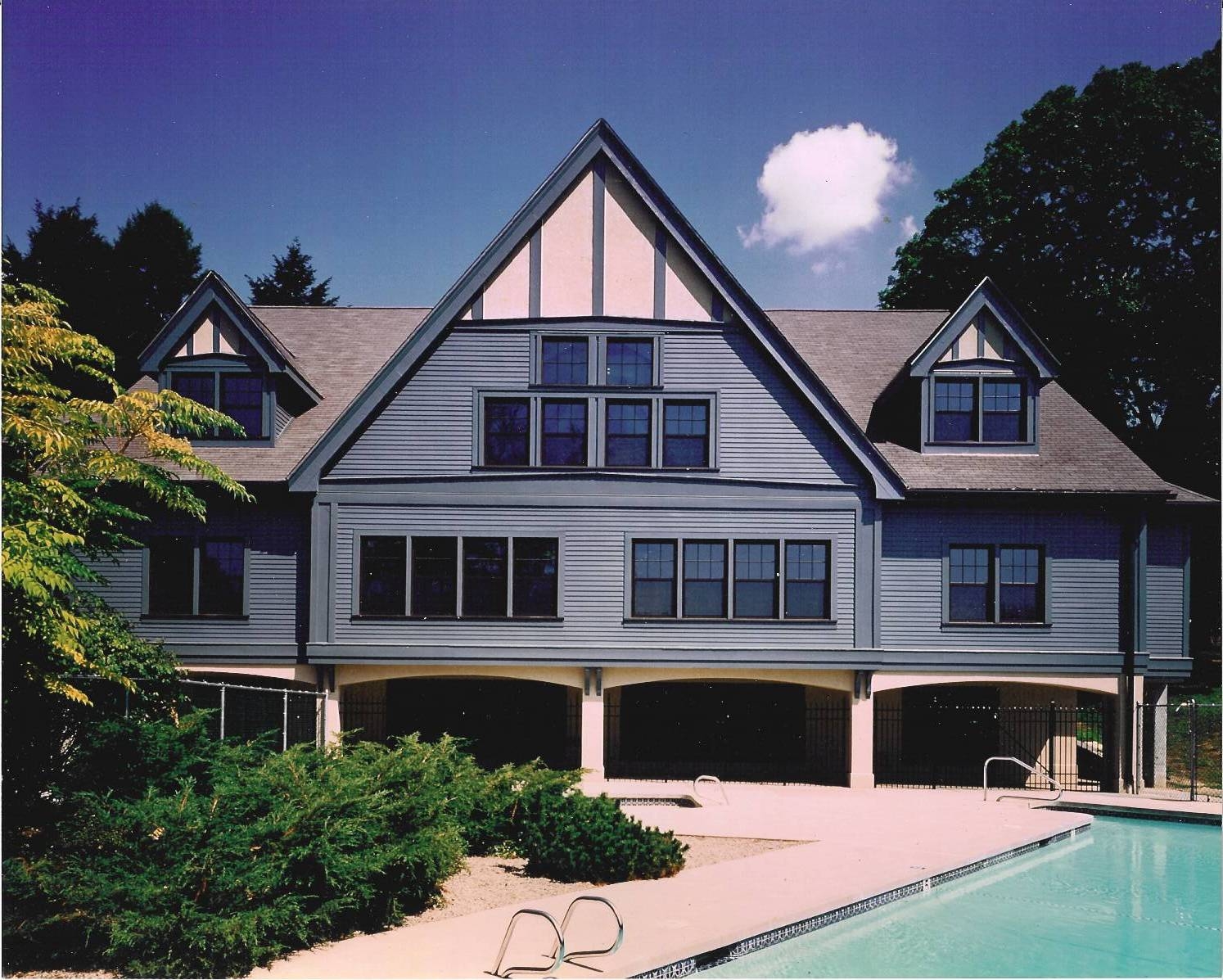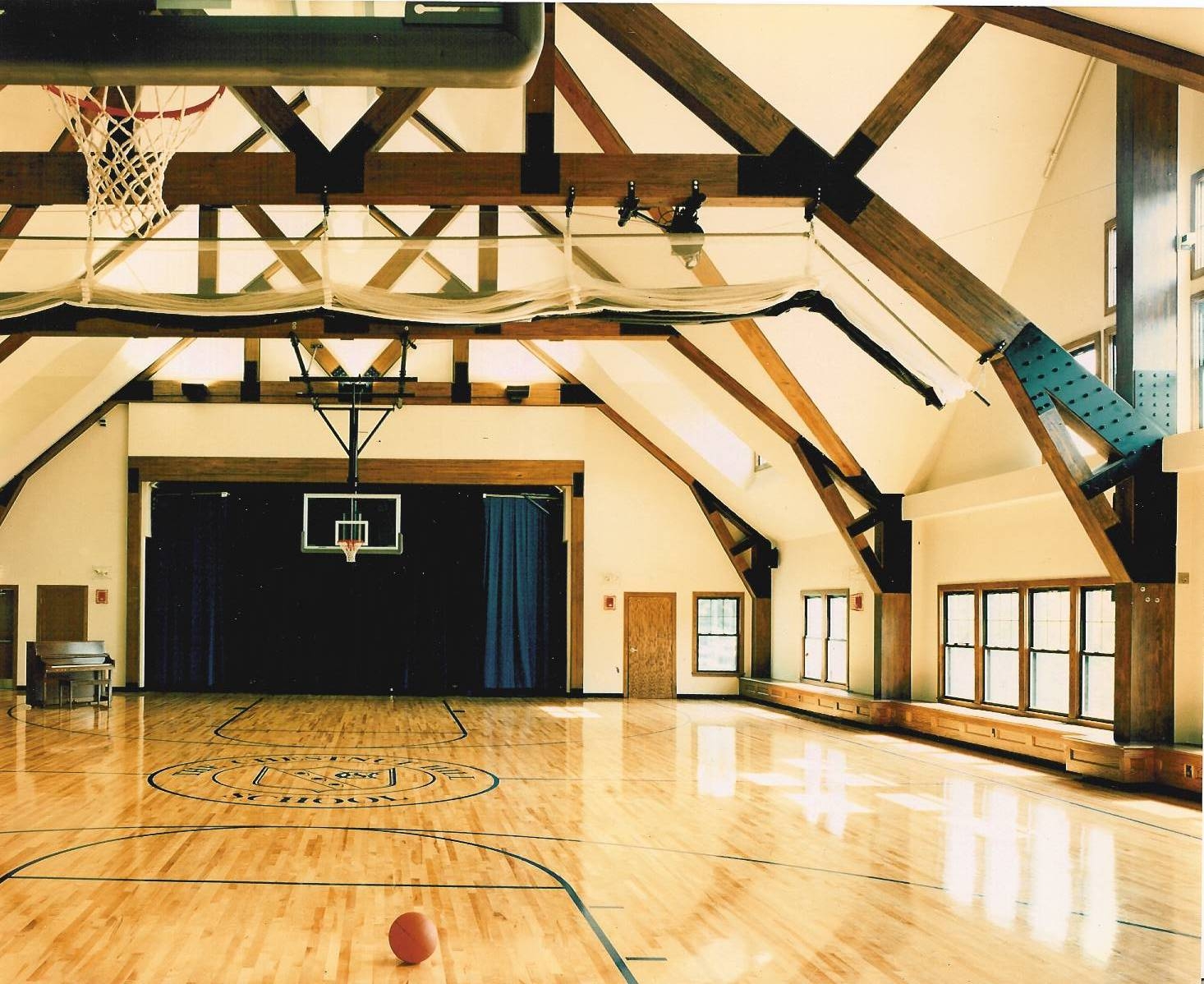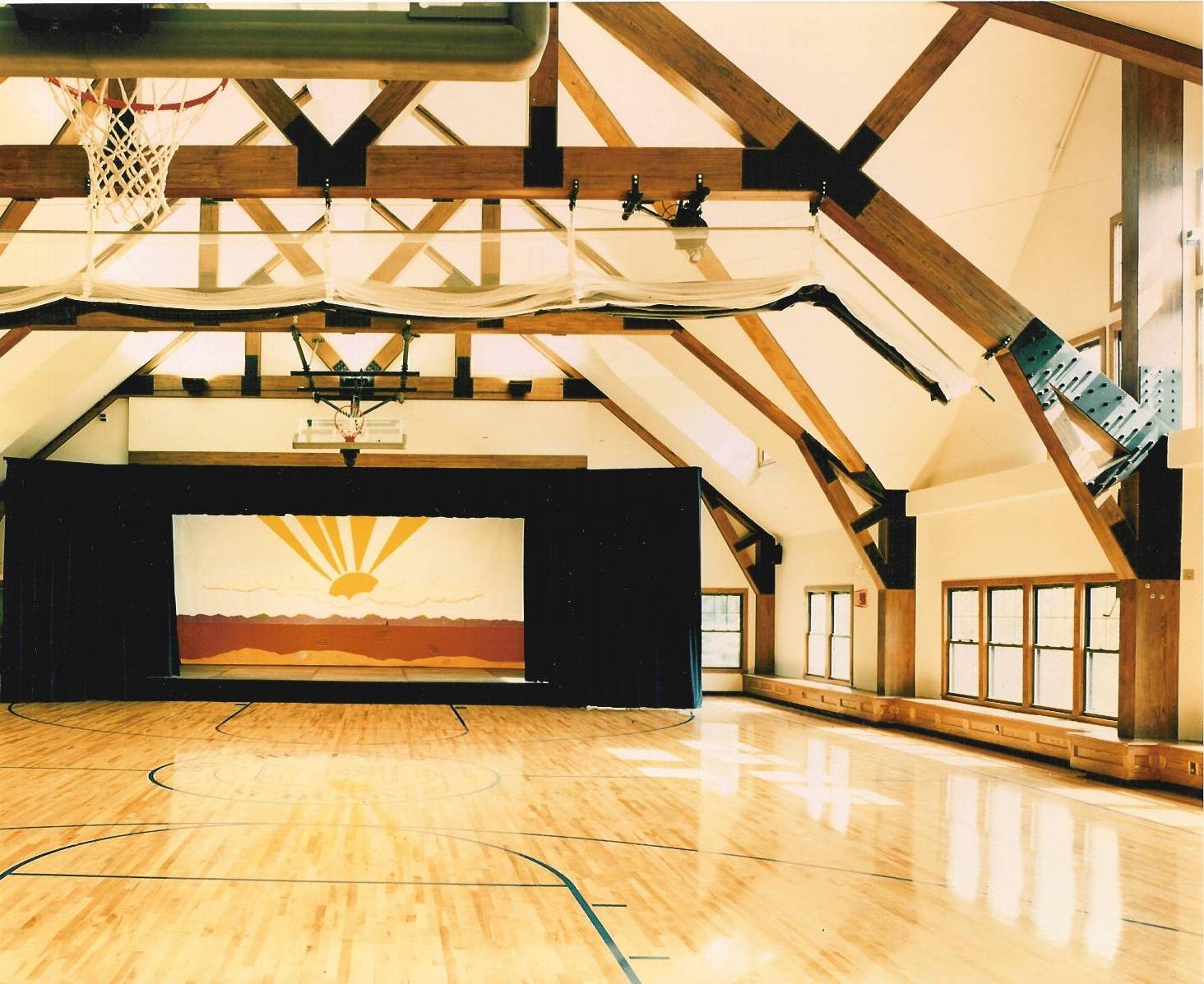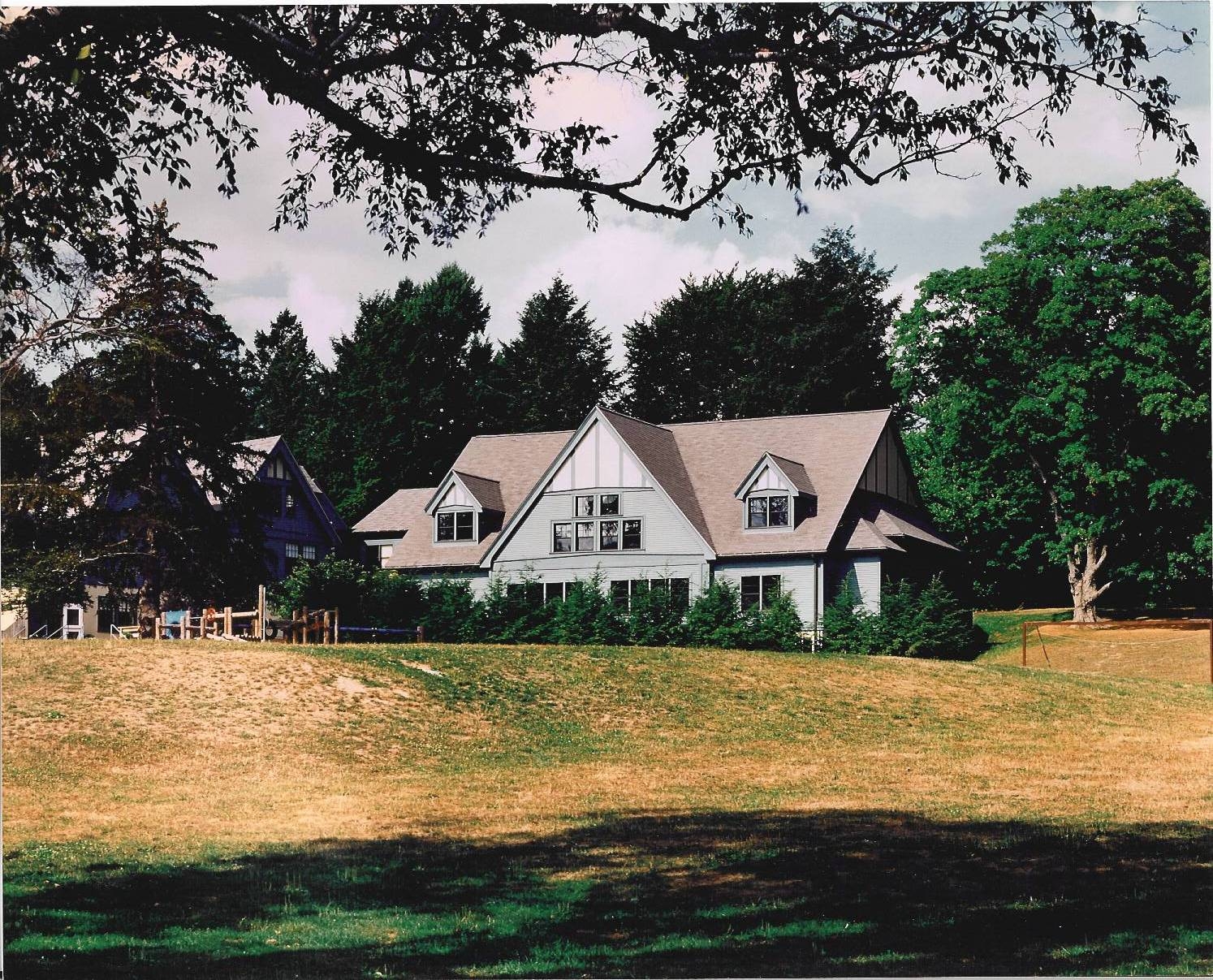 Chestnut Hill School - Gym/ Performing Arts Center
Design of this facility in a historic district shaped the siting and design of this project.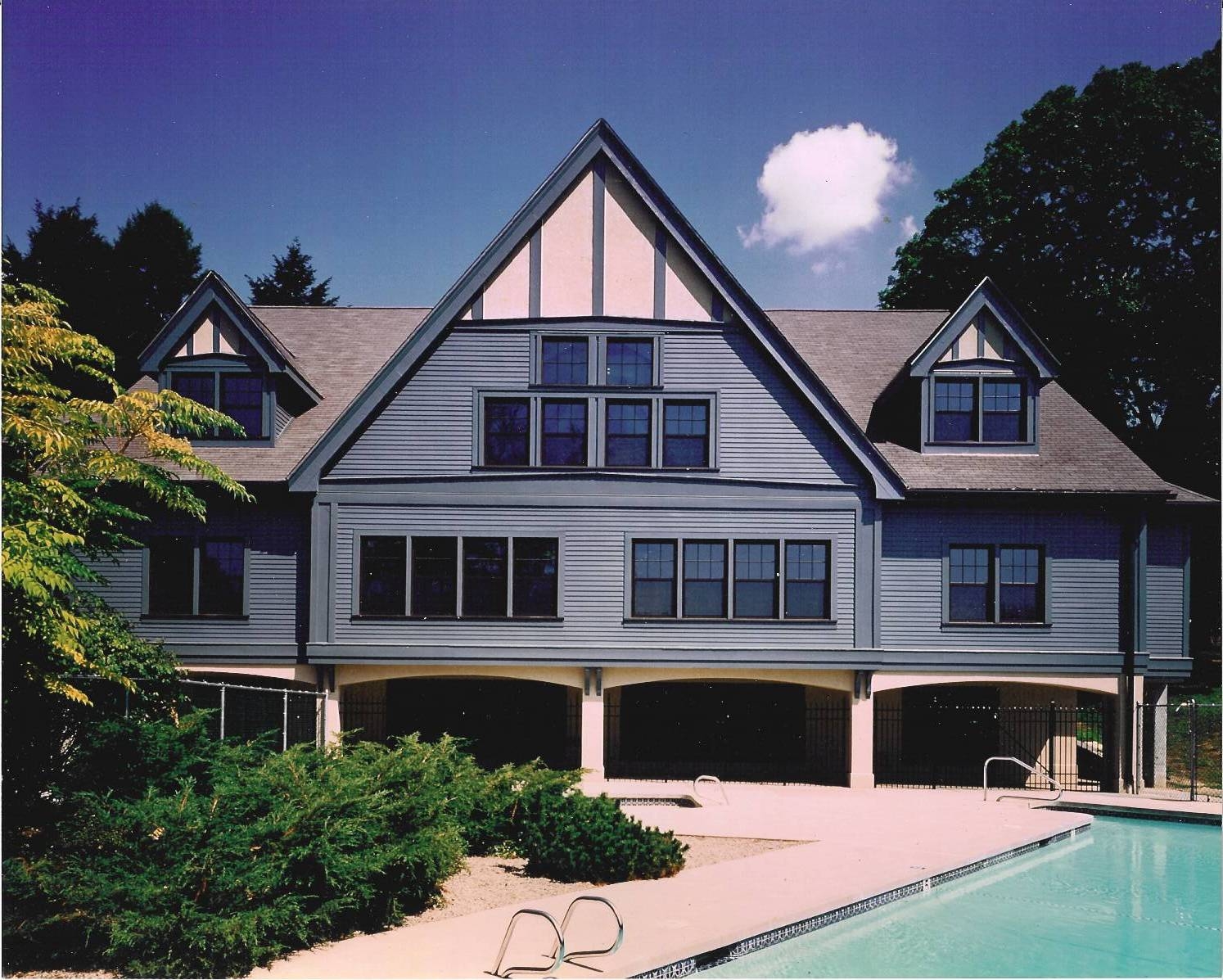 Gym/Performing Arts space in a historical building envelope
Creating the required spaces for these functions, for both interior and exterior activities within the purview of the historic commission set clear boundries for the development of this project.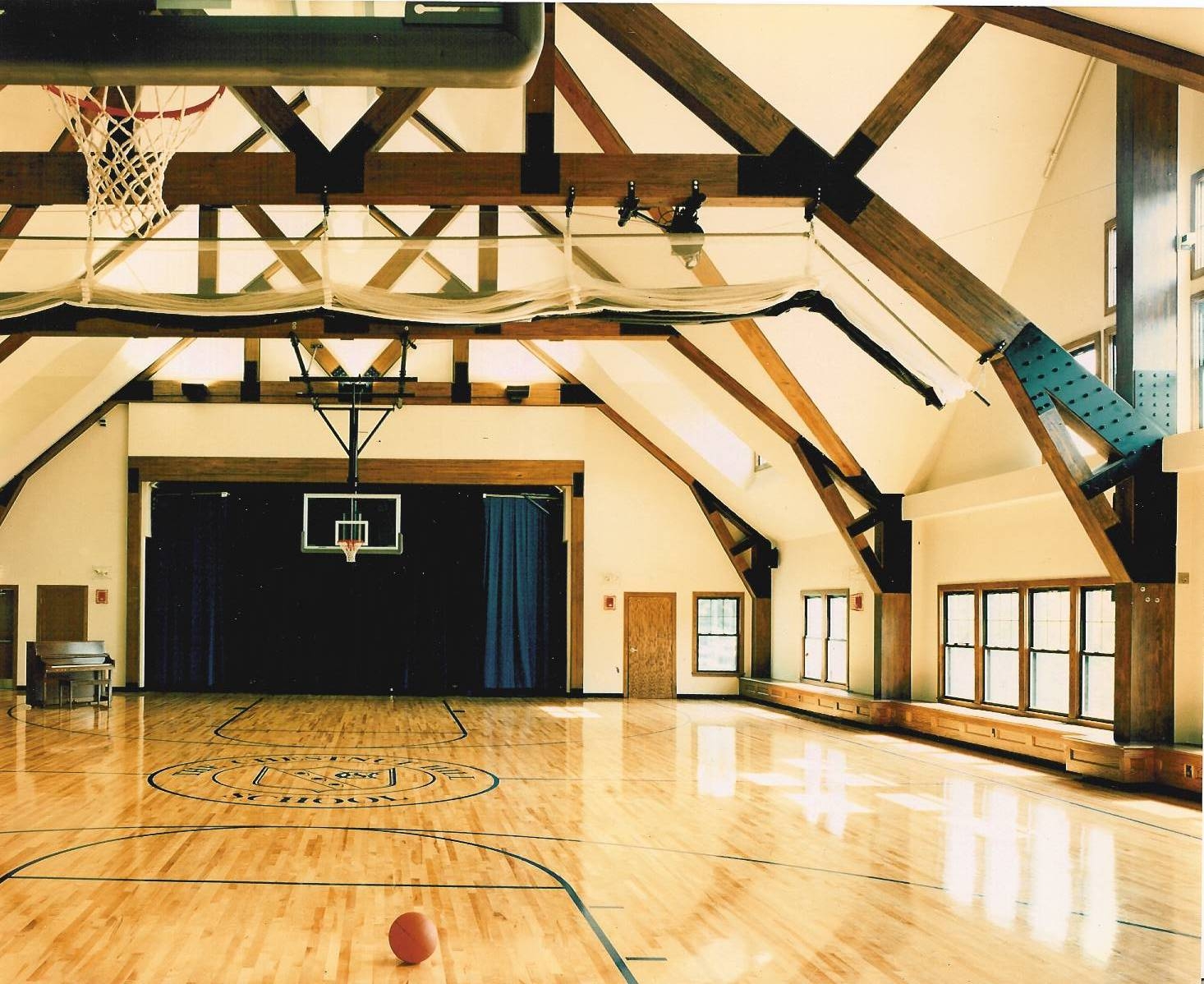 Multi-use space - Gym
Functional requirements for children from pre-school to the 6th grade created the parameters for spaces created.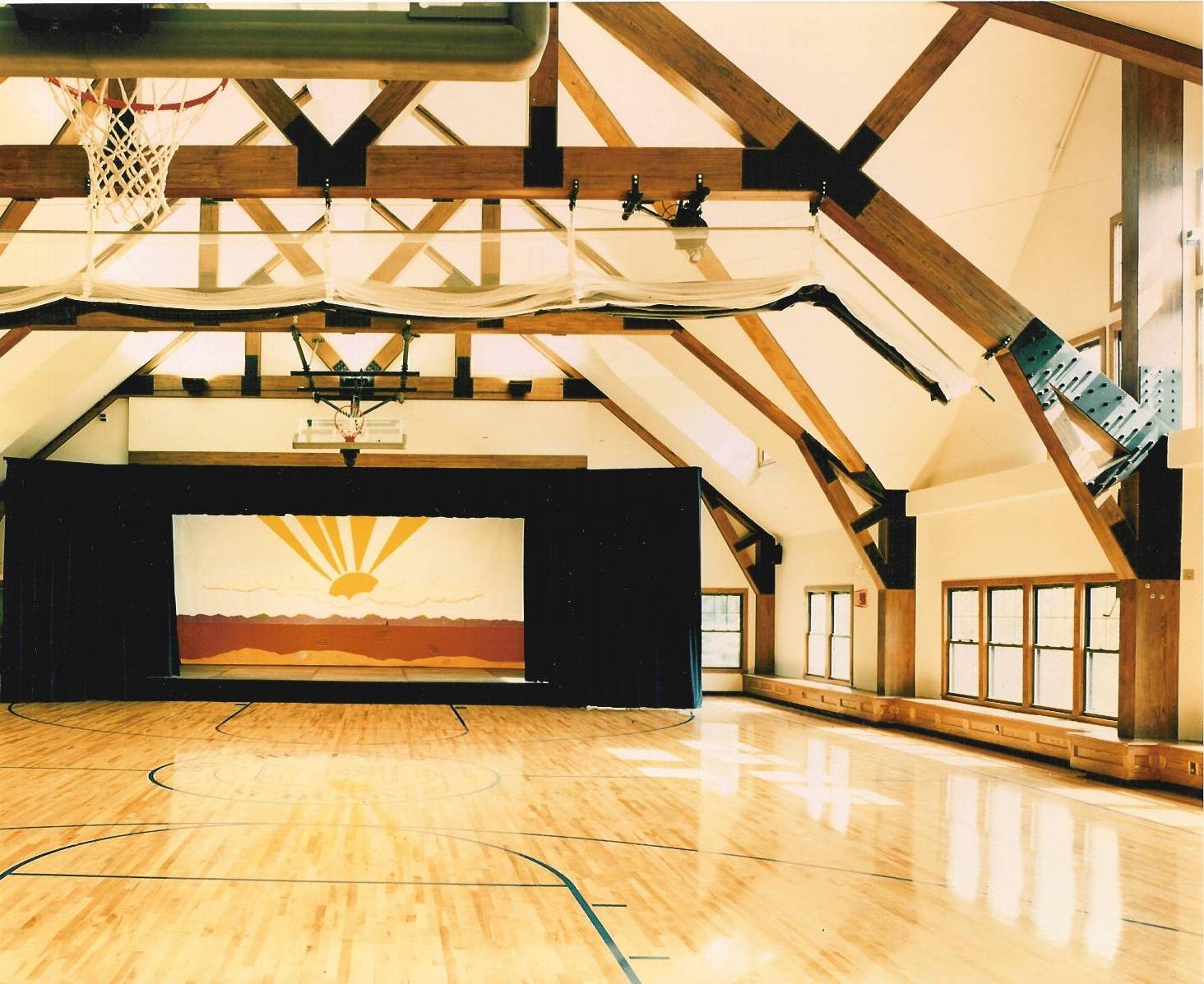 Multi-use space - Performance
A retractable proscenium stage opens to allow performances to have a more appropriate presentation.