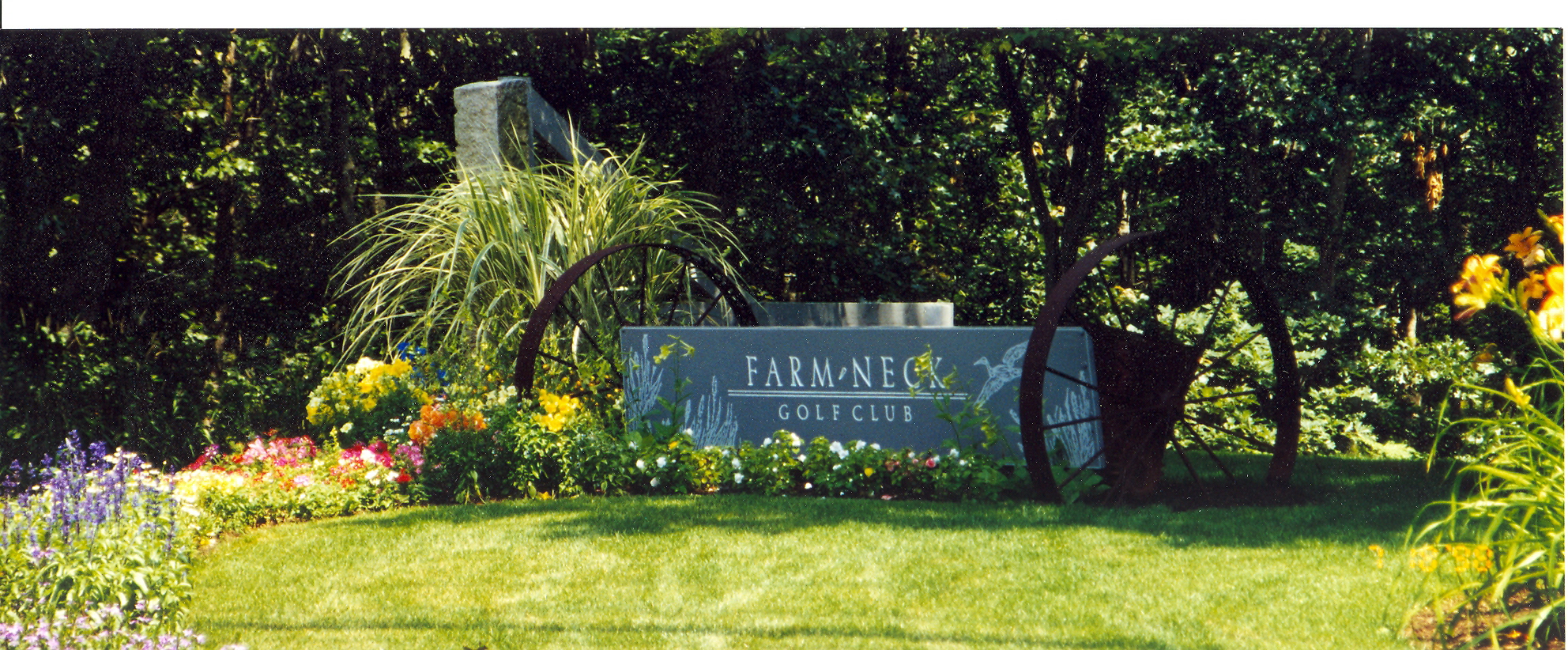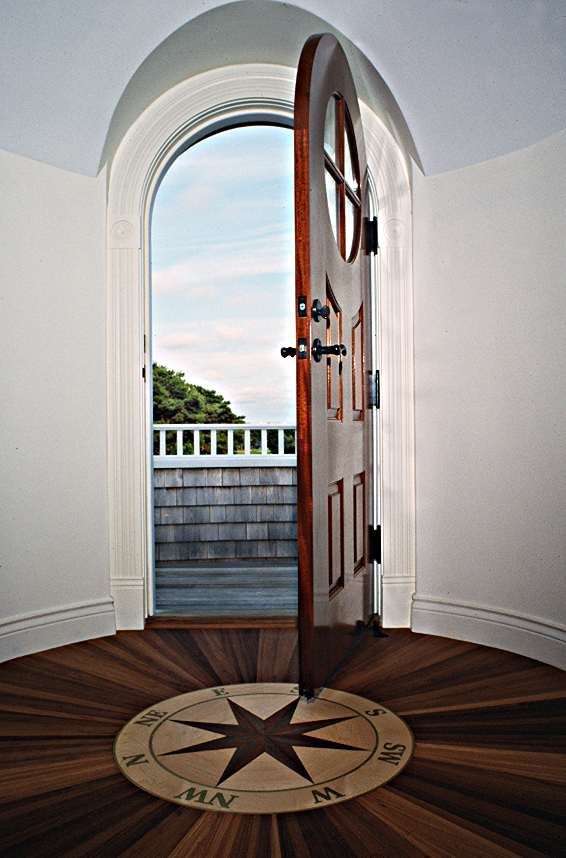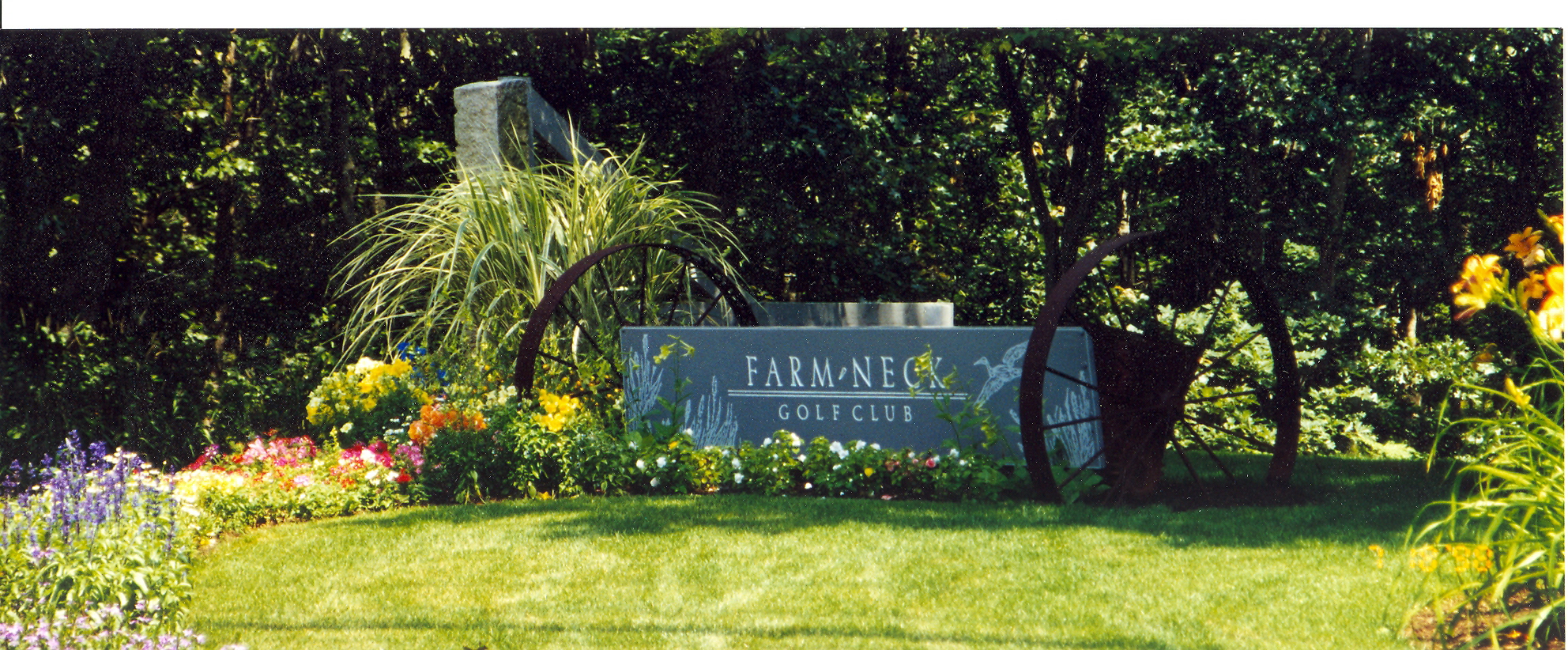 Residence on farm Neck Golf Course - Recognizing nature
The natural environment offered by this location enhanced the overall design of the project.
Front Elevation and Siting
This home was strategically located on the center line of the 7th hole at Farm Neck Golf Course. You can see the cross hairs in the window of the door to the observation area through the second floor front porch door.
Foyer
You are welcomed by a winding stair and multi-level space.
Curvilinear Dinning Room Space
A round dining room table, enhancing opportunities for interaction at dinner, is supported by movement of a curved space flooded with light.
Kitchen
Designed for a chefs preparation of experiences that entertain and satisfy.
Living Room
Comfortable seating around the warmth of a fireplace crafted from local stone.
Multi-level spacial experience
Attention to detail and the ability to experience multiple spaces simultaneously enhance the feeling of openness and connectivity within the home.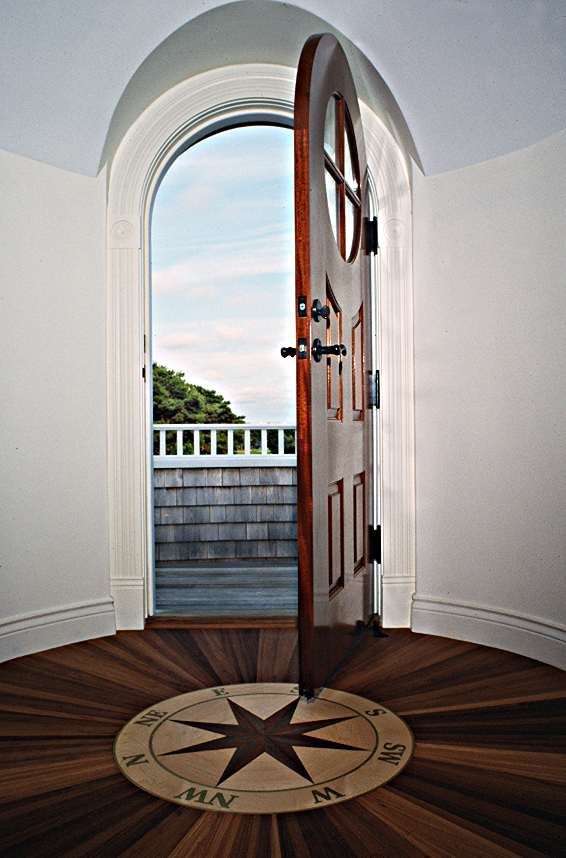 Door to the observation area
A view from this rear porch take you down the fairway to the center line of the 7th hole and to the ocean beyond.