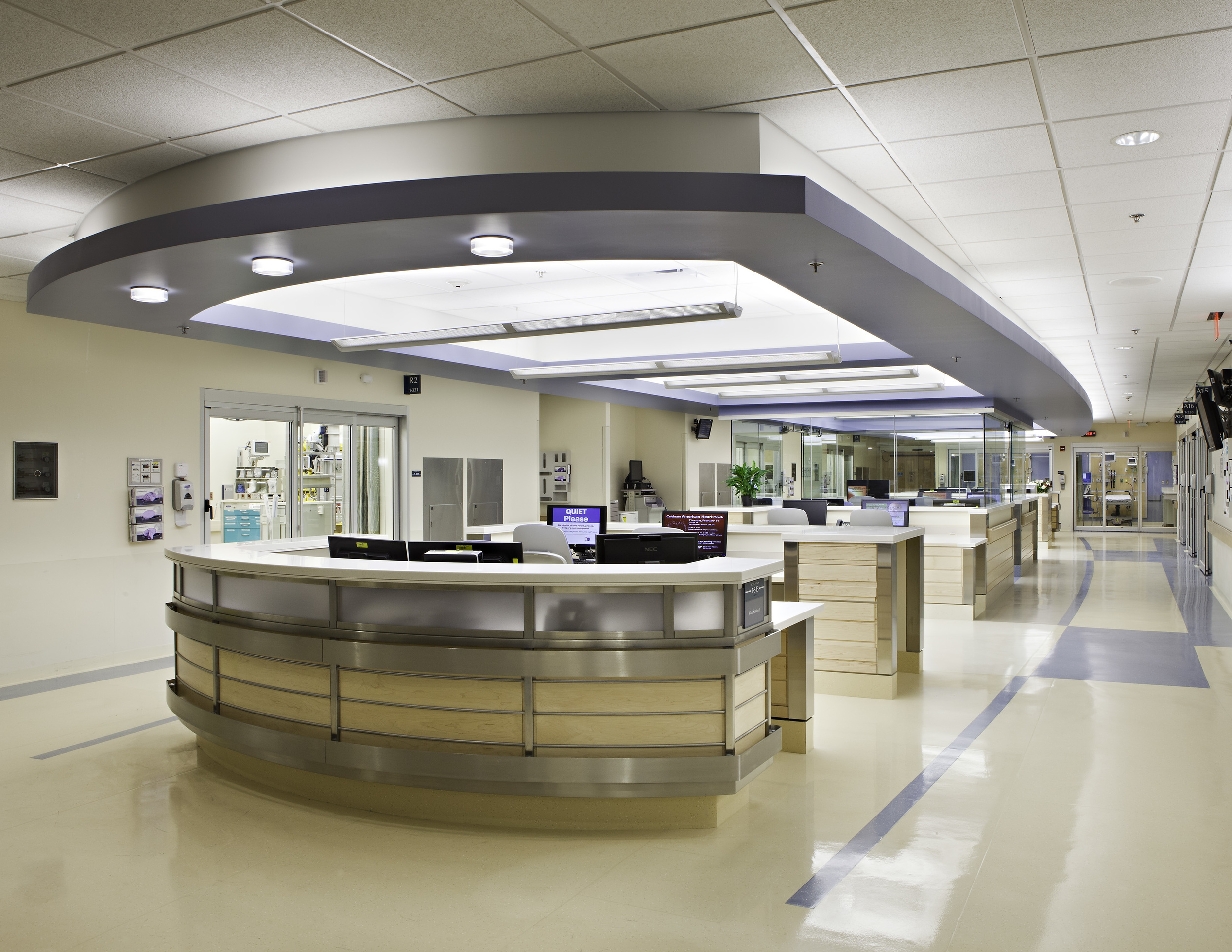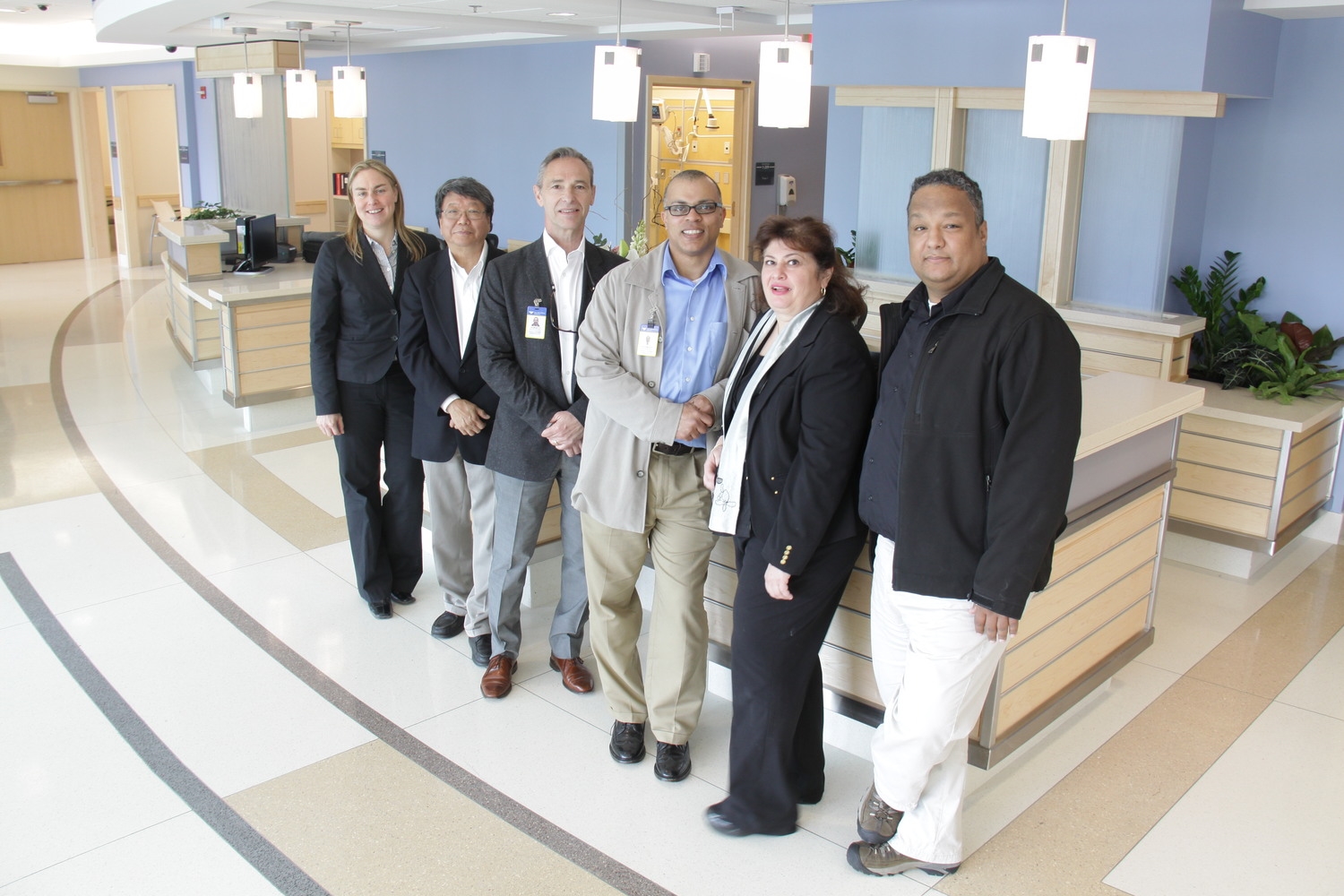 Yale-New Haven Hospital Adult Emergency Environment of Care Ambulatory Entrance - Day time
A strong connection to the community and the site, allowing as much access to nature as possible in this urban setting.
Ambulatory Entrance - Night time
Immediately visible as the entrance to the community it serves, becoming a beacon of light, welcoming all requiring medical attention.
Reception/Triage
Operational flow redesigned simultaneously with the physical environment to reduce door to doctor time.
Care Center
Care team approach to care delivery requires spaces for the team to gather and share information while having direct visualization to patients.
Chair Centric Care and Design
Appropriate level of care can be delivered in a seated position vs. laying down on a stretcher. Initial feedback includes increased patient control of their environment, throughput and improved patient satisfaction.
Indirect lighting in common areas
Patients and staff alike benefit from the reduction of glare and visual chaos. Appropriate lighting has been shown to decrease visual discomfort and increase visual performance.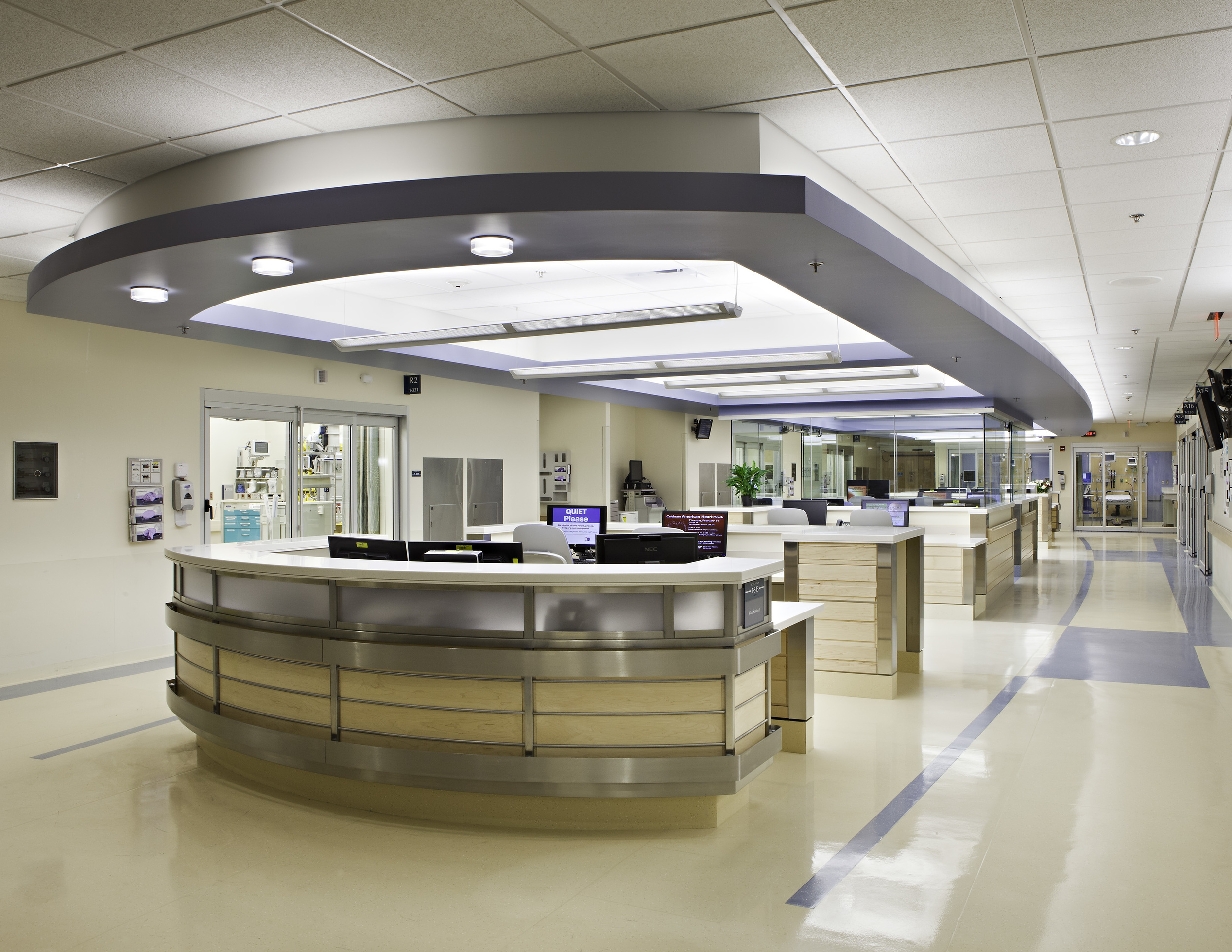 Open Clinical Core
Increase visual communication and opportunities for interaction. A glazed consult space in the center of the core allows for private consultations when required.
Glass Covered Drop Off
The use of glass for the canopy allows for patient drop off shielded from the weather without compromising the amount of natural light that is allowed enter the family support area.
Privacy
The use of art glass in areas where confidential conversations may be taking place increases the sense of confidentiality associated with the patient experience.
Art Enhanced Wayfinding
The use of regioinaly specific art installed at critical decision points creates a memorable moment that aids in wayfinding.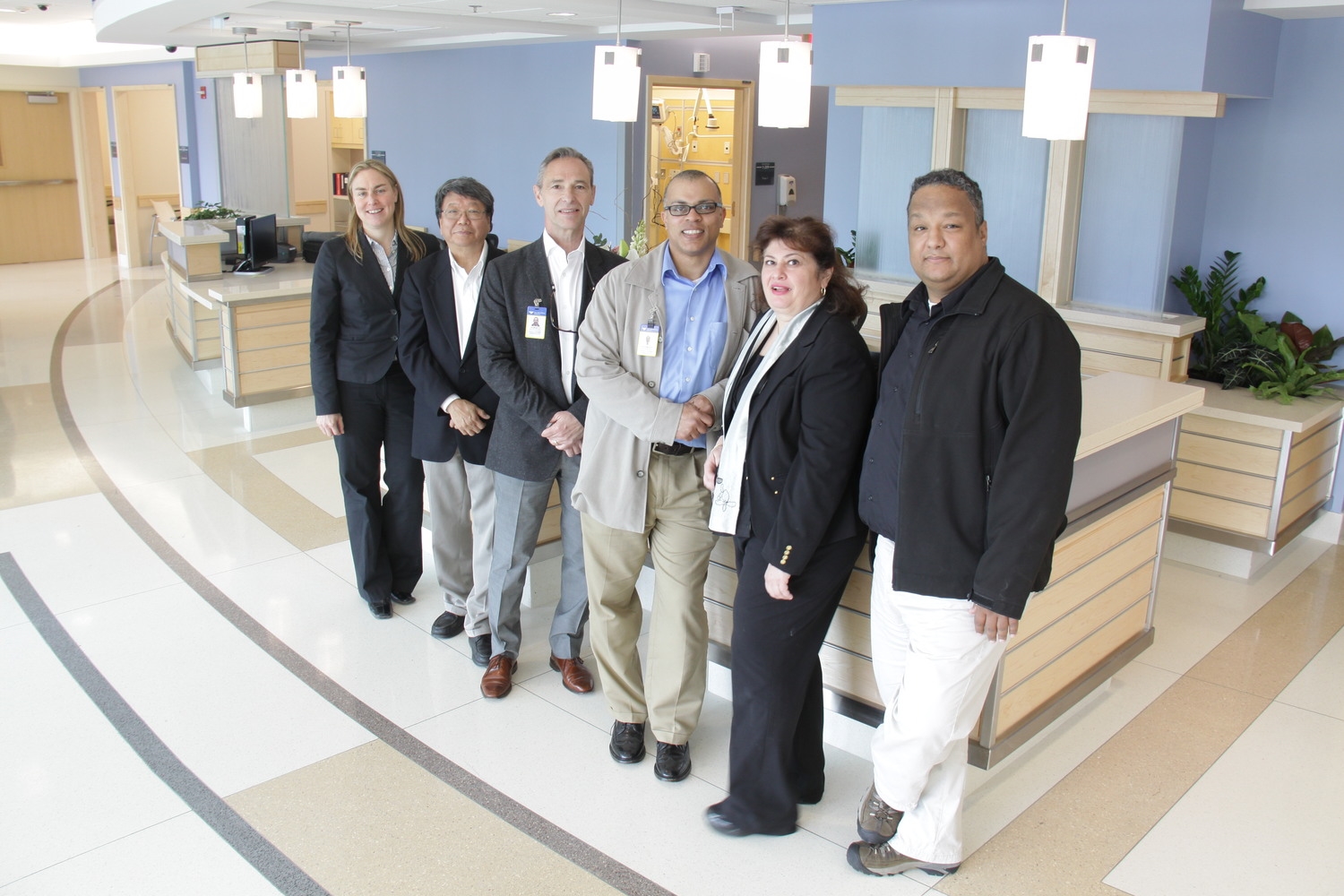 The Core Architectural Team
The core architectural team for this project included, from the foreground, Reynaldo Anaya, Visda Saeyan, Georges Clermont, Alberto Salvatore, Jansen Chang and Jill Hodson.